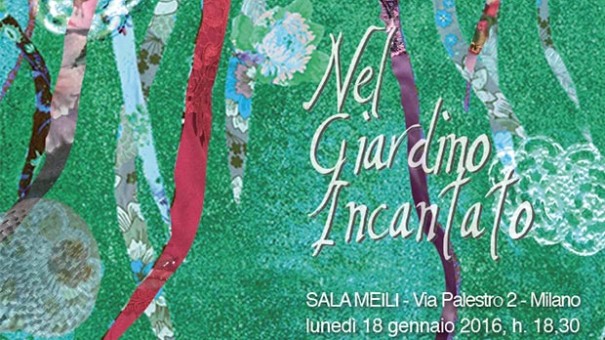 All invited to this wonderful event to be held in SALA MEILI in via Palestro 2, Milano.
A show that blends art, music, and crafts of high level. Tailoring, Art Decoration, Jewelry and much more In the Enchanted Garden 🙂
In the magic atmosphere of a garden, metaphysical mannequins and mechanical dolls wearing tailored suits enriched artistically from paintings, embroidery, jewels and touches of fur.
To the sound of the saxophone and singing of soprano, the models of Example come to life and occur, While the three dancers draw in the air with the movement of the body, and in particular of the arms and hands, spells of gold and gems.
"In the enchanted garden", a unique show that blends art, music and tailoring, will be held the 18 January in SALA MEILI (via Palestro 2), Milano, hours 18.30.
We all ' the show we'll show you the real ART to WEAR branded Nohan.
MIKA SATAKE
soprano
GIULIO VISIBELLI
tenor sax, soprano, flute
GENEVA GALLY
Anna and SOFIA MANGIACAVALLI
dancers
Directed by Maria Proja Daly
AN EVENT FEATURING:
Example – Arts & Tailoring
ALDO CITTERIO – Milano Jewelry

SUZUKI – Art Decoration

ELSA ODOINI BY EMMEFURS – How Come – Milano


AND WITH THE COLLABORATION OF:
LE CRAYON – Visual Communication – Milano
Arch. JORDAN, ERNEST HALL
Action Photography – How Come
Hairstyles Victoria and GIOVANNI – Shaded Centre Conseil, Milano
FOR INFORMATION:
info@nohan.it